Students of Architectural History in the former HYSOLAR building
On 19th November 2018, students from the Institute of Architectural History of the University of Stuttgart visited the Visualization Research Center at the Allmandring 19 and took a "close look" on its building. This is also the title of their current class in the fall semester 2018/19, lead by Dr.-Ing. Dietlinde Schmitt-Vollmer.
The Visualization Research Center is located at the former HYSOLAR building on Campus Vaihingen. It was built in a deconstructivistic manner: In 1986 it was planed by the architectural office Behnisch & Partner in Stuttgart by order of the state of Baden-Württemberg, represented by the building authority of the University, and was handed over after only six month of construction time in June 1987. The building was planed for the "HYSOLAR" project, that investigated in its offices and laboratories, how hydrogen can be used as a storage medium for solar energy. This charactere of a "laboratory" was preserved after the conversion of the building in 2008, that offers space for more than 25 associates in the field of visualization research.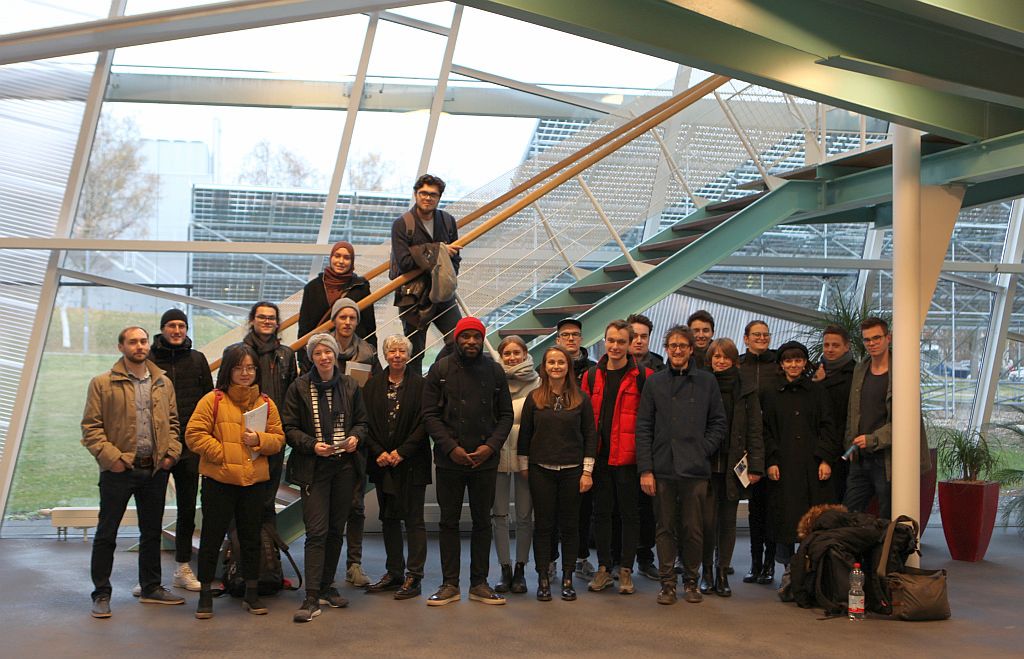 The class "close look" of the Institute of Architectural History at its visit at the VISUS.